And Where Are You From?
Since June of 1982, I have lived in five different states, ten different cities, and at 22 physical addresses.
I use augmented reality (AR) to reveal an​ archive of my personal residency history. The names of each geographical location have been painted in chronological order beginning with the town I was born in, finishing at the place where I live now. These names were then extracted one by one and recreated digitally to be recognized by a designed augmented lens.

To engage:

Open your camera application, scan the code on the side of the frame, touch the cue on your screen to open the AR filter on Instagram, step back point your phone at the painting.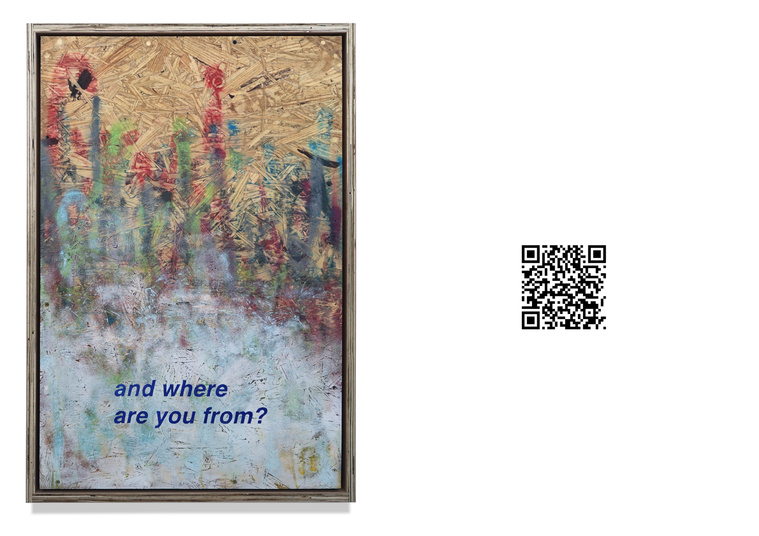 And Where Are You From?

Oriented strand board, Primer, spray paint, oil paint, augmented reality
36 x 24"
2021